Chemistry: Databases & Journals
Last Updated:
Jul 7, 2021 10:43 AM
---
On this Page
Databases & Journals
Publications from Professional Organizations
Preprints
Links to JACS, Nature, and Chemical & Engineering News
Advanced Research
Databases & Journals
The most frequently used chemistry databases are listed below. Use databases to find journals, preprint articles, published articles, substances, syntheses, properties, conference proceedings, patents, technical reports and other e-publications.
If you are unsure of where to start, contact your librarian (Amanda McCormick) or visit this tutorial created by UB Libraries.
Image created by Department of Chemistry Professor Tim Cook.
Publications from Professional Organizations
ACS Journals

Full-text of all scientific journals published by the American Chemical Society from 1879 to the present.

More Info
Use CASSI to "identify or confirm journal titles and abbreviations for publications indexed by CAS since 1907, including serial and non-serial scientific and technical publications."
Preprints
ChemRxiv: This is a "a free submission, distribution and archive service for unpublished preprints in chemistry and related areas." It is co-owned/managed by the American Chemical Society, the Royal Society of Chemistry, the Chinese Chemical Society, the Chemical Society of Japan, and the German Chemical Society.
You may want to register for an account, as that will permit you to save searches.
The search functionality is limited at this time so this resource might be better used to follow authors or institutions working in your field.
REMEMBER: Preprints have NOT undergone peer review to ensure scientific integrity. When an assignment calls for peer-reviewed literature, do NOT use preprints to support your argument (unless your professor makes clear that preprints are acceptable).
Science & Chemistry News
JOURNAL OF THE AMERICAN CHEMICAL SOCIETY
Read the current issue of JACS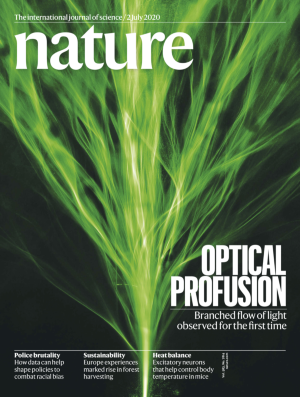 NATURE
CHEMICAL & ENGINEERING NEWS
Sciences Librarian
Amanda McCormick
Contact:
Department Liaison, Chemistry & Physics; Interim, Psychology & Social Work
118 Lockwood Library
University at Buffalo
Buffalo, NY 14260
(716) 645-0612