Great Lakes Essential Resources: Underground Railroad
Last Updated:
Dec 6, 2023 1:57 PM
---
The network of safe houses and escape routes that is helped free thousands of enslaved people is known as the Underground Railroad. The abolitionists and former slaves that ran the Underground Railroad helped runaway slaves cross to Canada via Lake Michigan, Lake Huron, Lake Erie and the Niagara River. Captains of "Freedom Ships" are believed to have played an important role in helping stowaways escape, such as on the schooner Home.
(Sources: Great Lakes Guide, Niagara Falls Underground Railroad Heritage Center, Wisconsin Shipwrecks)
Maps Showing Underground Railroad Crossings In Vicinity of Great Lakes
Federal Writer's Project, Underground Railroad Map of the United States, ca. 1838-1860 (1941). Image Source: Library of Congress.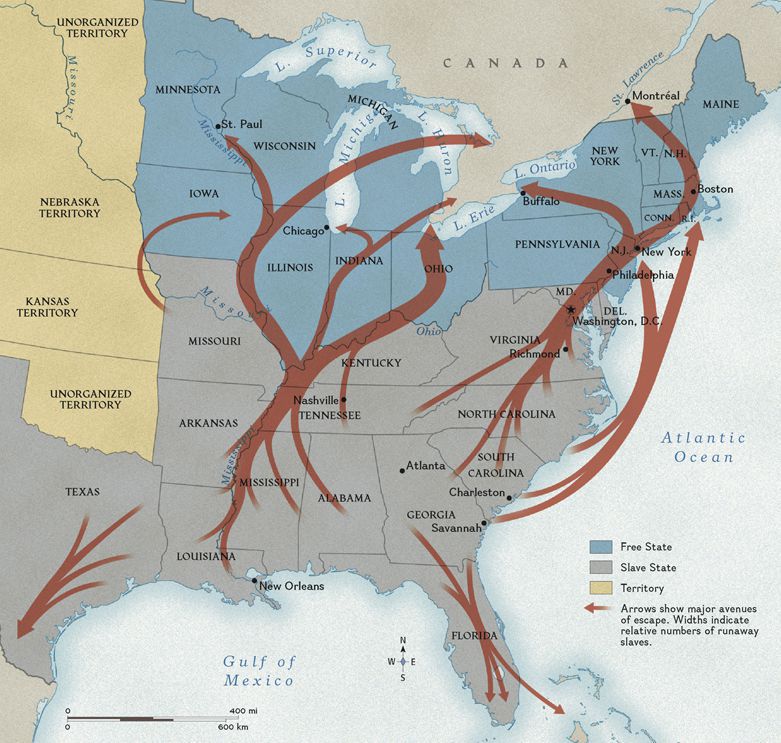 National Geographic Map Society, The Underground Railroad (2011). Image Source: National Geographic.
Wilbur Henry Siebert. "Underground" Routes to Canada: Showing the Lines of Travel of Fugitive Slaves (1896). Image Source: Toronto Public Library